Cherry Lounge and Restaurant
Our in-house Philadelphia restaurant features comfort food favorites and American classics that compliment your hotel stay. Whether you're coming from a long day of work, or discovering Philadelphia's many historical sites, let the team at Cherry Lounge and Restaurant give you a comforting night you won't forget.
Fresh, delicious breakfast is served daily and happy hour takes place every night from 5 - 7 PM. Join us Wednesday evenings for our free Best Brews® and BBQ reception from 5 - 6:30 PM where you can sample free, delicious appetizers, and our seasonal craft beers. Be sure to try Yards, our current seasonal local brew.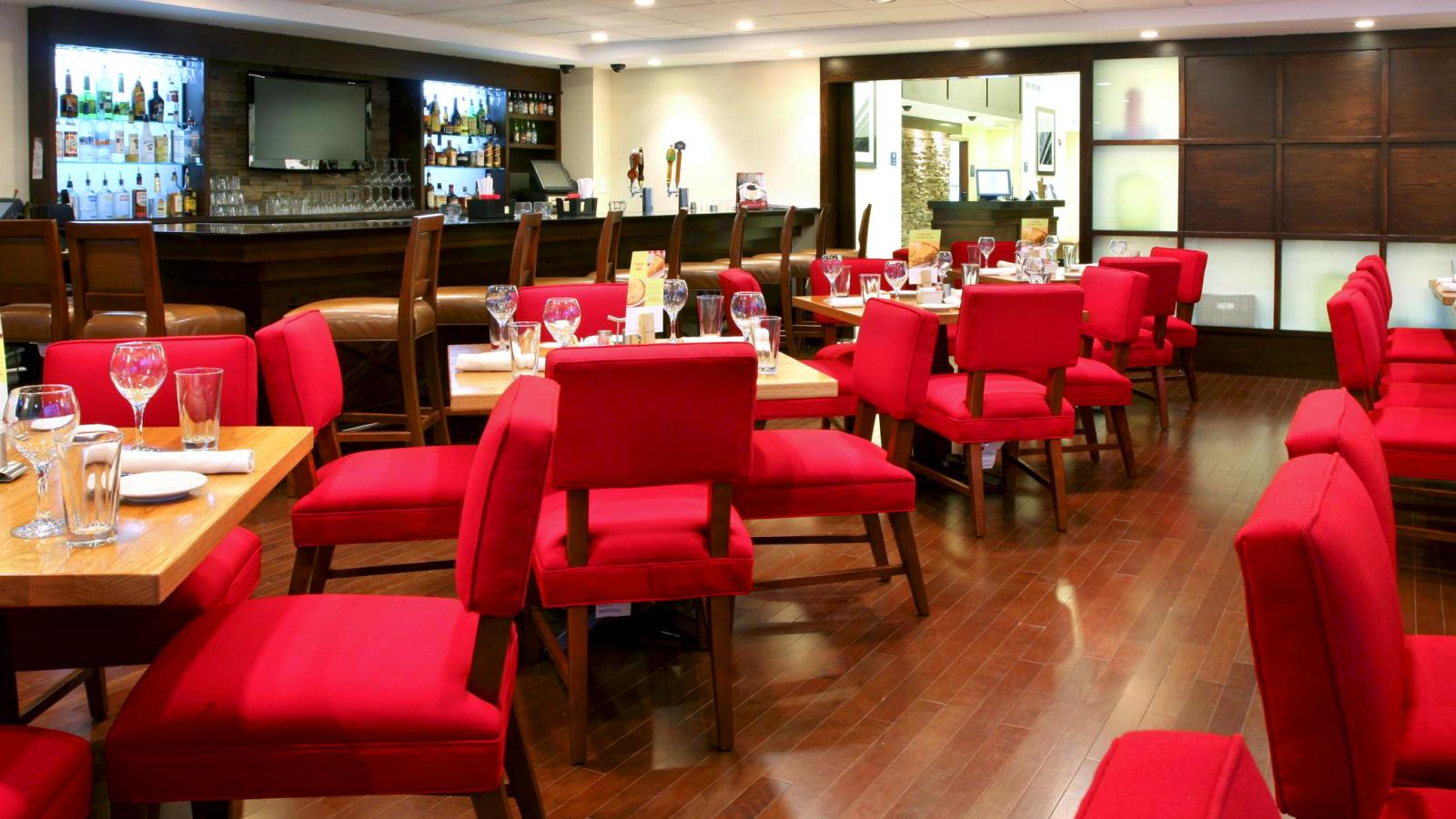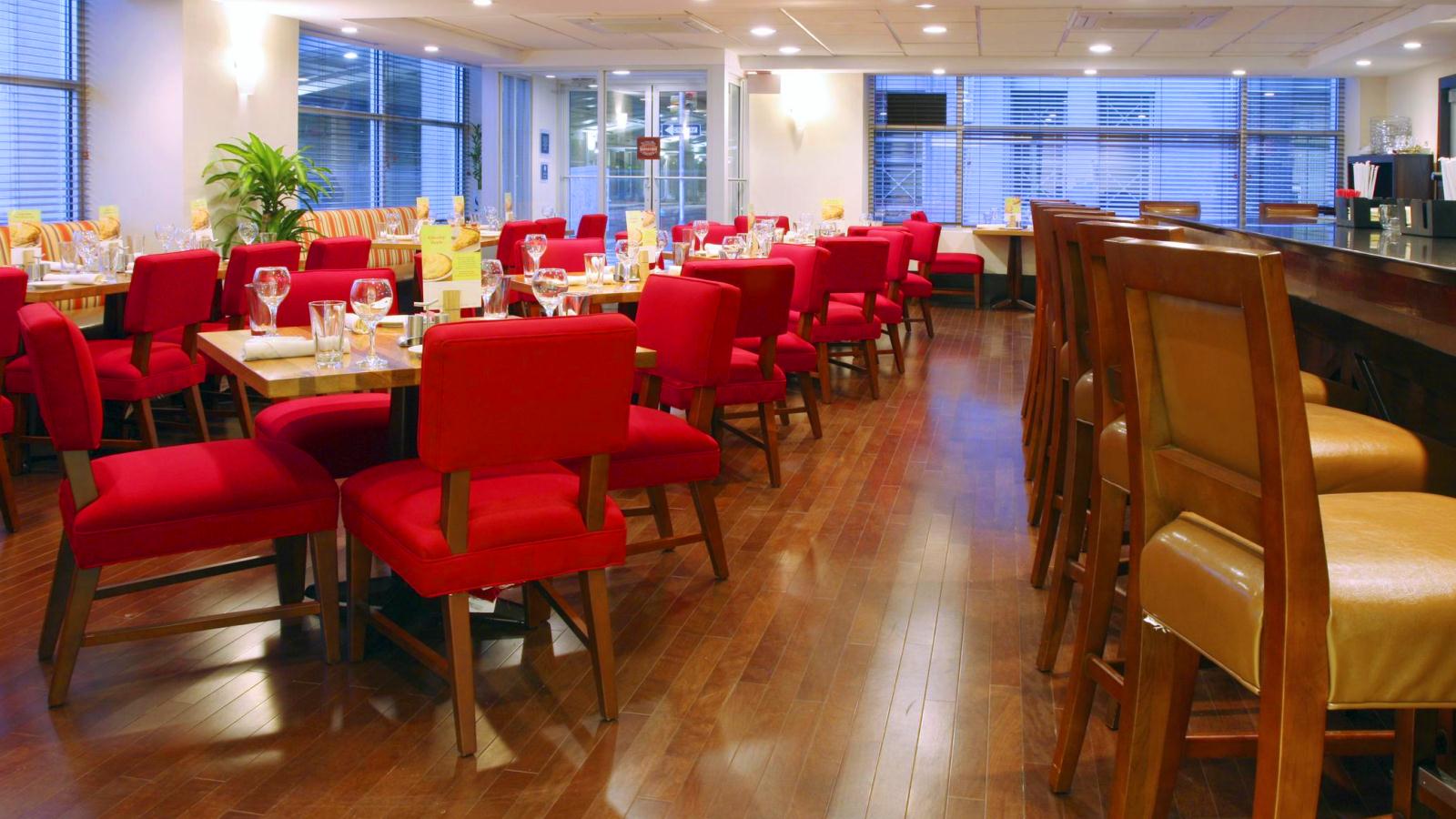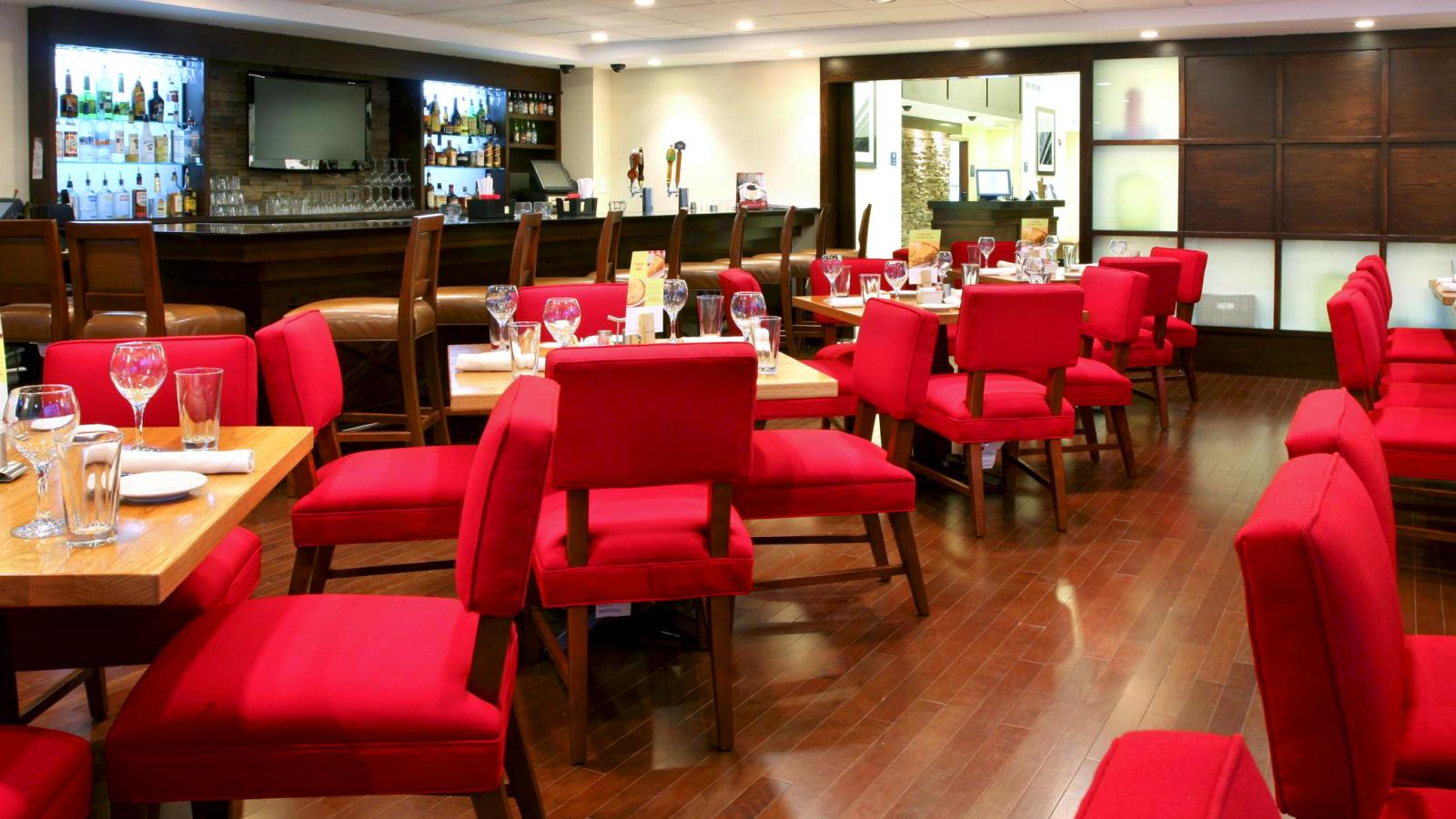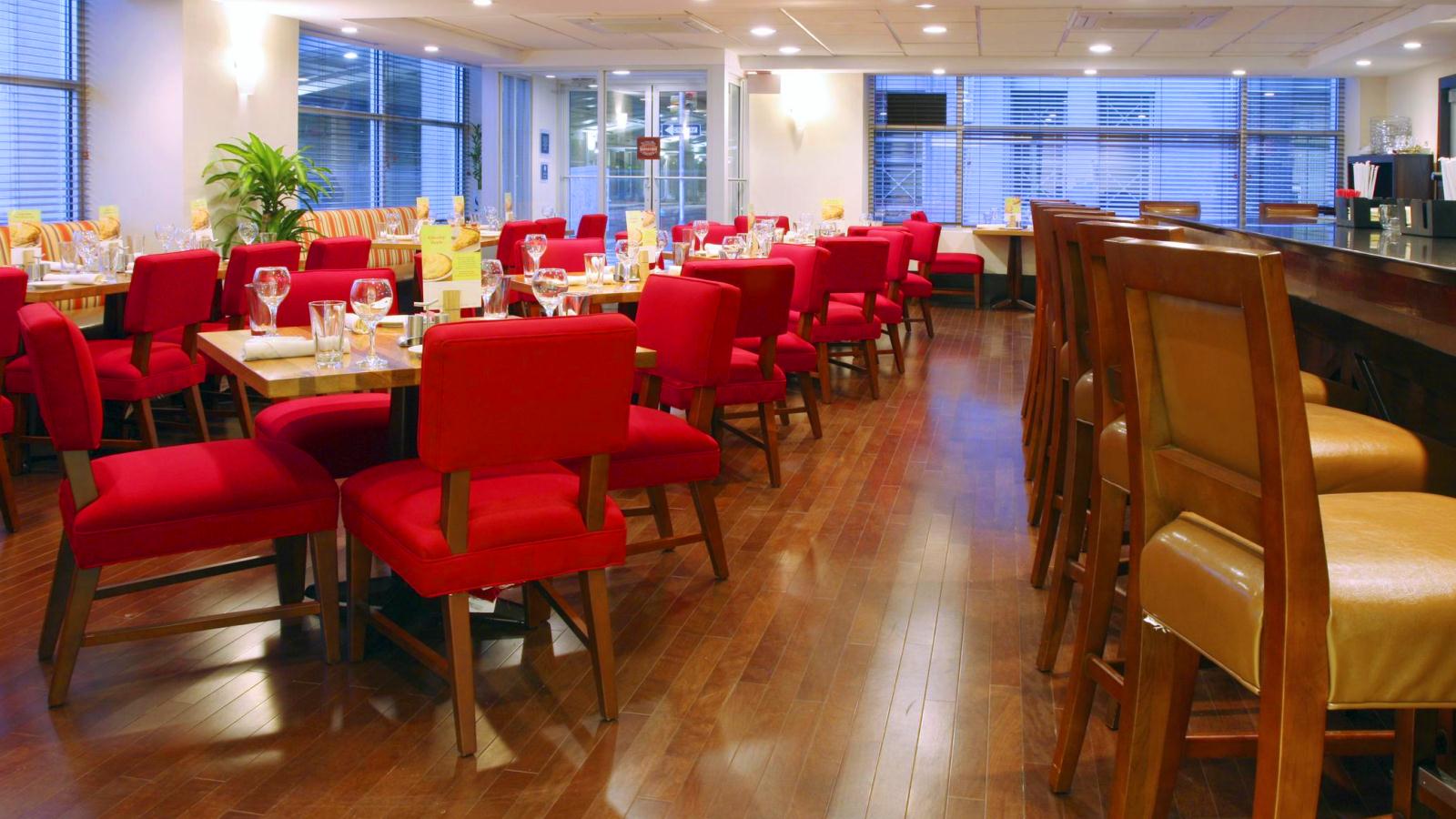 Meet The Executive Chef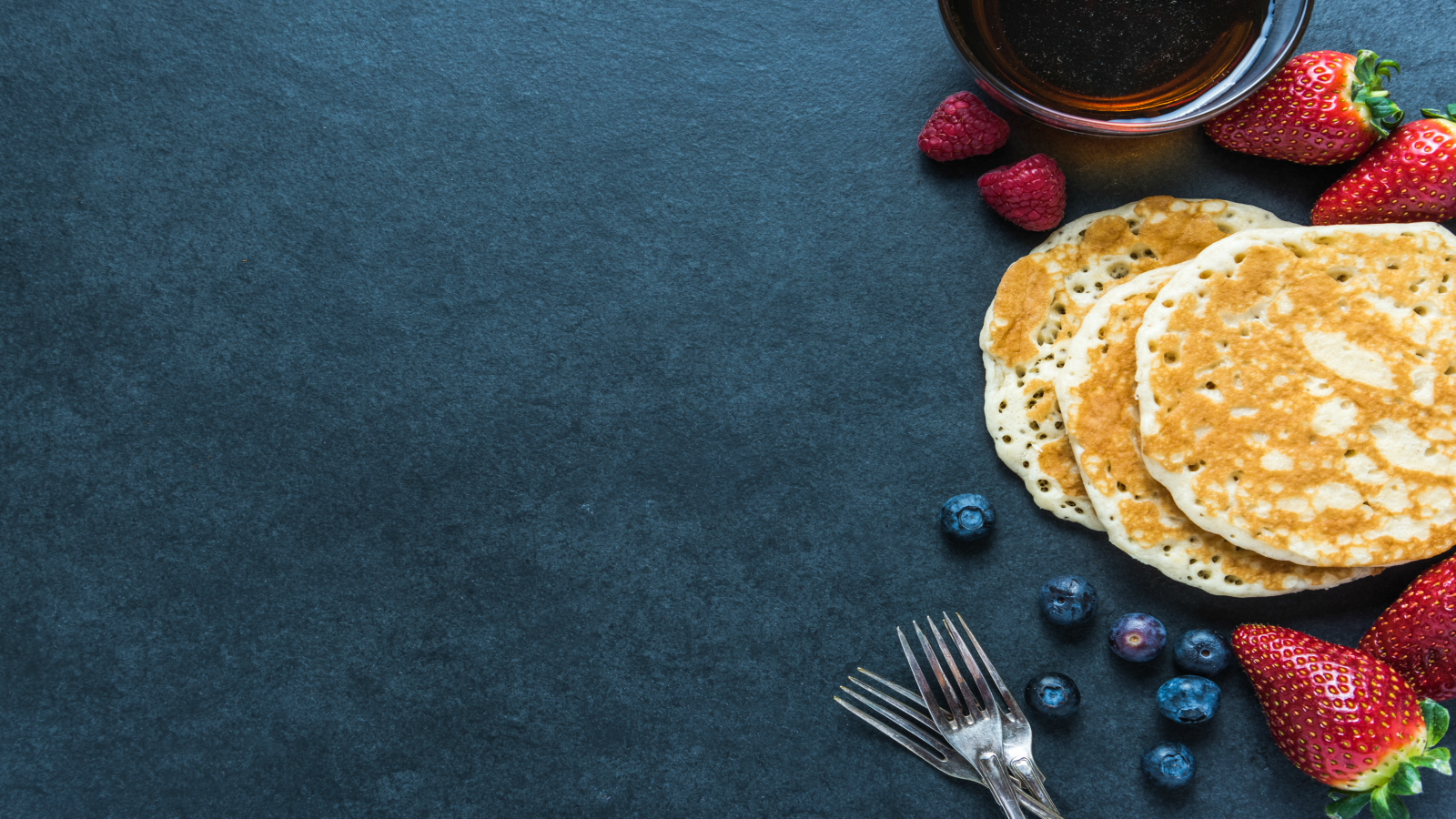 We are thrilled to announce our new Executive Chef, Lydia Cruz. Born in New York City, Lydia has always had a passion for food and is looking forward to bringing a rich New York City flavor to Four Points Philadelphia City Center.
Hours
Restaurant Breakfast hours
Monday - Friday 6 - 10 AM
Saturday & Sunday 7 - 11 AM
Restaurant Dinner hours
Sunday - Thursday 5 - 10 PM
Friday & Saturday 5 - 11 PM
Daily Happy Hour: 5 - 7 PM
Grab & Go
Enjoy our delicious restaurant fare anywhere you want. Our Grab & Go menu offers the best from our kitchen, fresh, hot, and in no time all.
Grab & Go Hours
Breakfast: 6 - 10 AM (weekdays); 7 - 11 AM (weekends)
Dinner: 5 - 10 PM (weekdays); 5 - 11 PM (weekends)